GPU
Granite Air Center has recently upgraded our ground power units to include a Hobart diesel powered GPU which will support all of your DC power needs.
​
​Our second GPU is an electric Hobart unit. This GPU provides precisely regulated 28.5 volt DC service with minimum noise. The unit allows for quiet operation as well as ground power availability inside the hangar so pilots can set up databases and flight plans in the warm hangar on those cold winter days.
MAINTENANCE
Granite Air Center is an FAA certified Part 145 Repair Station, authorized to service all Class III aircraft (all metal construction, under 12,500 pounds), as well as the Cessna 350, 400, and T240 model composite aircraft. As a certified Repair Station, you can rest assured that only the most up-to-date technical information is used in maintaining whatever model aircraft you have. At Granite Air Center, our knowledgeable and skilled technicians provide a full range of general aviation services on all makes and models of GA aircraft. Services include Annual inspections, pre-purchase evaluations, oil changes, major and minor repairs, and anything in between! Plus, we have a generous rewards program for our maintenance customers. See below for much more information about how we can make your aircraft ownership experience easier and more enjoyable.
MAINTENANCE HOURS
8:00 A.M. - 4:30 P.M.
Monday - Friday
CONTACT
Jason Archambeault
Factory Authorized Cessna and Beechcraft Service Center
Granite Air Center is your factory direct connection for maintenance on all models of Cessna and Beechcraft piston aircraft.. Read more...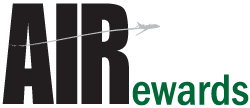 AIRewards
AIRewards members receive a 15% discount on all Granite Air avgas purchases. Members also receive one oil change, labor free! Read more...
G1000 Pros
At Granite Air we have been working with fully integrated avionics and the G1000 system since Cessna first included it as standard equipment. Read more...
Pre-purchase Evaluations
Think of it as preventative maintenance for your wallet. A thorough look at the airframe, engine, systems, instruments and avionics BEFORE you sign on the dotted line may save you big money in the long run.
Annual Inspections
Your annual inspection is more than just an FAA requirement. A thorough analysis of your aircraft can reveal issues that are not otherwise apparent. Finding and fixing these items prevents them from turning into major failures, keeping you safer and ultimately saving you money.
Altimeter/Transponder/Pitot-static certifications
Our team at Granite Air Center is fully certified and equipped to perform altimeter/transponder/pitot-static certifications in accordance with 14 CFR 91.411 and 91.413.